Do double duty (hands free)
Say goodbye to fumbling with charging pads with a within-reach phone holder that powers up for you. Say hello to hard work with this 15W Magnetic Wireless-Charging Phone Holder.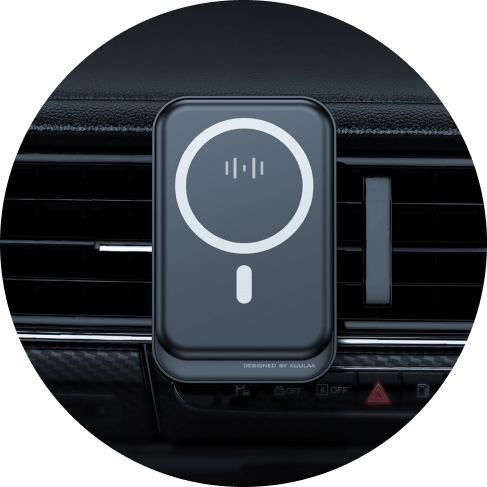 Hold up
(And power up)
Wireless only, please
Remember: to use the charging capability of this phone holder, you need to have wireless-charging capability on your smartphone.
Clip on to hold on
The claw-clip design ensures a sturdy hold onto any air vent in the car. A nut lock allows for easy loosening and tightening for the perfect hold and grip.
Magnetic phone case required
Unless you're using your phone without a case, the magnetic property of our phone holder requires a phone case that is magnetic as well to be able to hold properly.
360-degree swivel support
Whether you view your navigation on landscape or on portrait, the flexibility of this magical phone holder/charger allows customizability for comfortable use.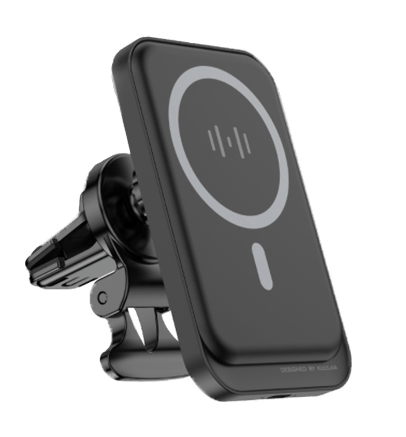 A double threat to in-vehicle convenience
Get your charge and hold on in one sleek, modern accessory with the 15W Magnetic Wireless-Charging Phone Holder. Charging pads no longer take up extra space when you have this streamlined solution.