Get away from the boring jewelry
Forget about tacky pieces of jewelry that don't bring any fun to your looks
There are so many different bracelets and other types of jewelry on the market. But sometimes those offerings can be SO dull and tedious. Don't mistake boringness with minimalism. The latter is a nice thing, but the style shouldn't be sacrificed. If there's no taste or style, then why do we need jewelry in the first place?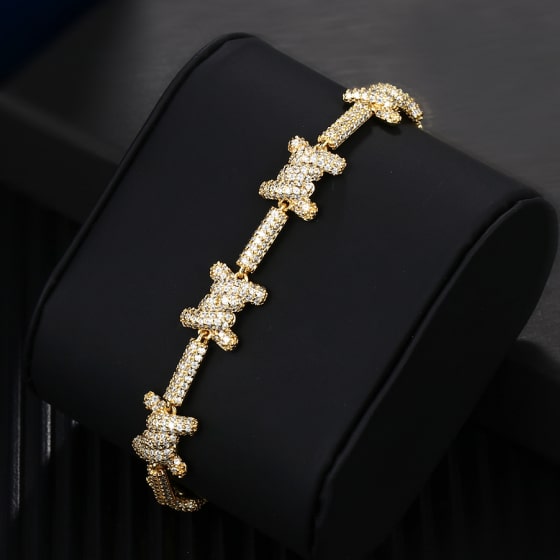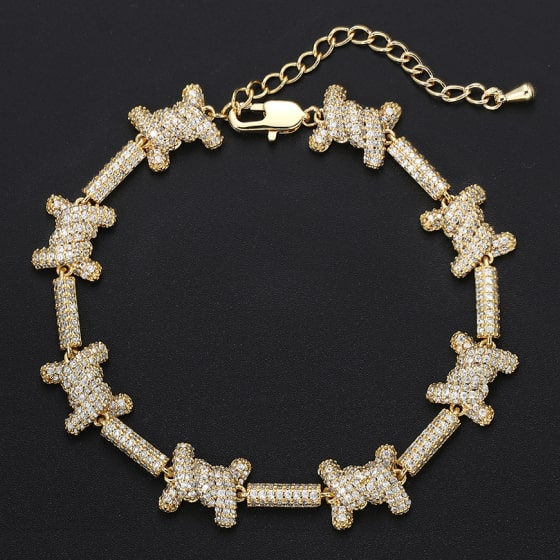 A versatile, intriguing, and ironic bracelet for any occasion
No more lack of choice
It will fit your arm like nothing else
Measuring 0.42×7.5 inches with a 2-inch extension, the bracelet is so versatile! Anyone can wear it with comfort and ease.
Very simple. When it gets dirty, rub it with a bit of alcohol, but please, avoid contact with water as much as possible. Easy as that!
It's made with the great materials
Golden-toned brass is extremely durable. Its corrosion and wear resistance is legendary, that's for sure! Take good care of it, and it'll last you for years!
An ironic touch to your looks
Barbed wire symbolizes restrictions, limits, boundaries, and absence of freedom. But make it look golden, and add some shiny stones to it? Quite a statement! But all the messages aside, it looks good with any outfit and shines mesmerizingly under the light.
The joy of choice
Dilute the seriousness of everyday life with this cool barbed wire bracelet! Delightful versatility, extravagant design, easy usage, extraordinary durability. What else do we need?