Universal fit
This back seat organizer fits most car models that feature detachable seat headrests. Plus, its top attachment strap is conveniently adjustable, so you can get a better fit for your vehicle seats.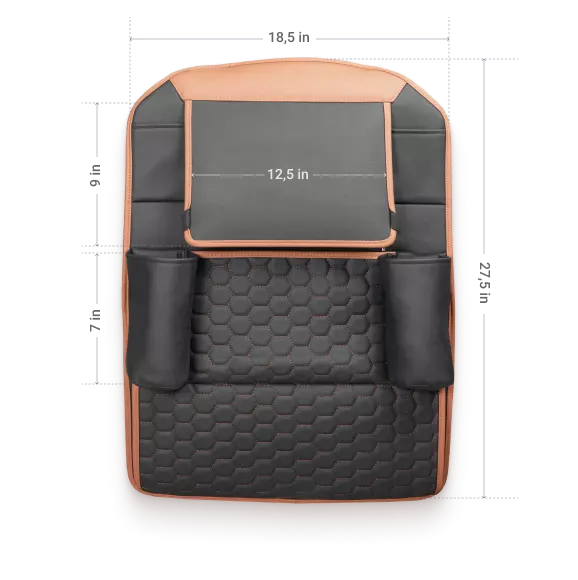 Stressful family trips are a thing of the past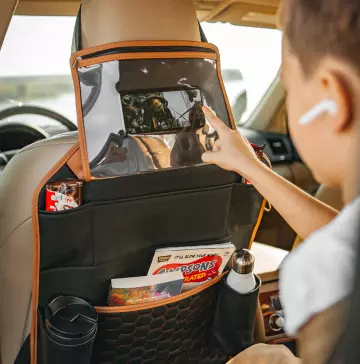 Plenty of pockets
Eight pockets keep drinks, snacks, toys, and books right at hand. Separate pocket for tablets and phones specifically designed for touch-friendly use – so kids can watch cartoons as the miles (and minutes) go by.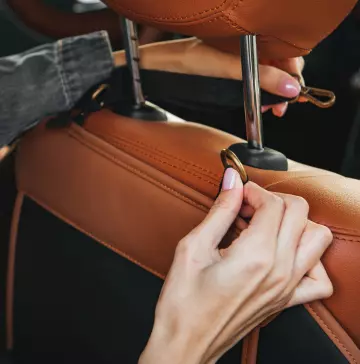 Snug fit, quick setup
Sturdy metal hooks, strong nylon straps and an anti-slip back layer securely hold the organizer on the seat back and prevent it from sliding while on the road. Plus, installation is easy and takes a minute!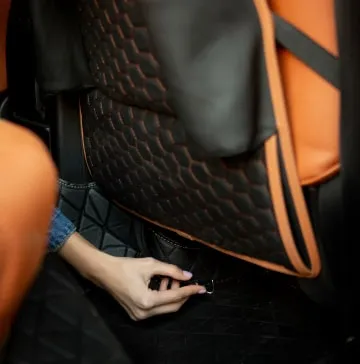 Durable & easy to care
Crafted from smooth eco-leather, this seat organizer is waterproof and easy to clean with a damp cloth. The clear TPU pocket is also waterproof and safe for babies. All the materials used are vegan and non-toxic.
Installation and more in the video below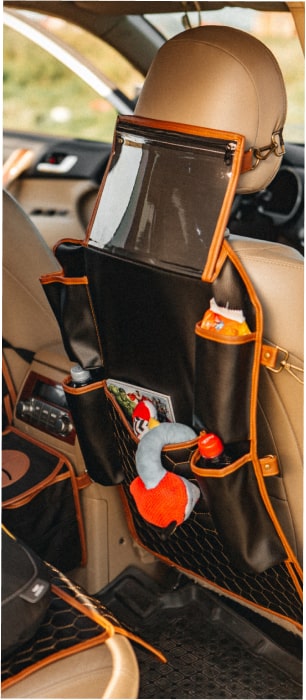 Why Choose Owleys' "Hexy" Organizer
|   | "Hexy" Organizer | No Organizer |
| --- | --- | --- |
| Enhanced Storage |   |   |
| Neat Organization |   |   |
| Easy Accessibility |   |   |
| Clutter Reduction |   |   |
| Kid-Friendly |   |   |
| Durability |   |   |
| Universal Fit |   |   |
| Stylish Design |   |   |
| Travel Convenience |   |   |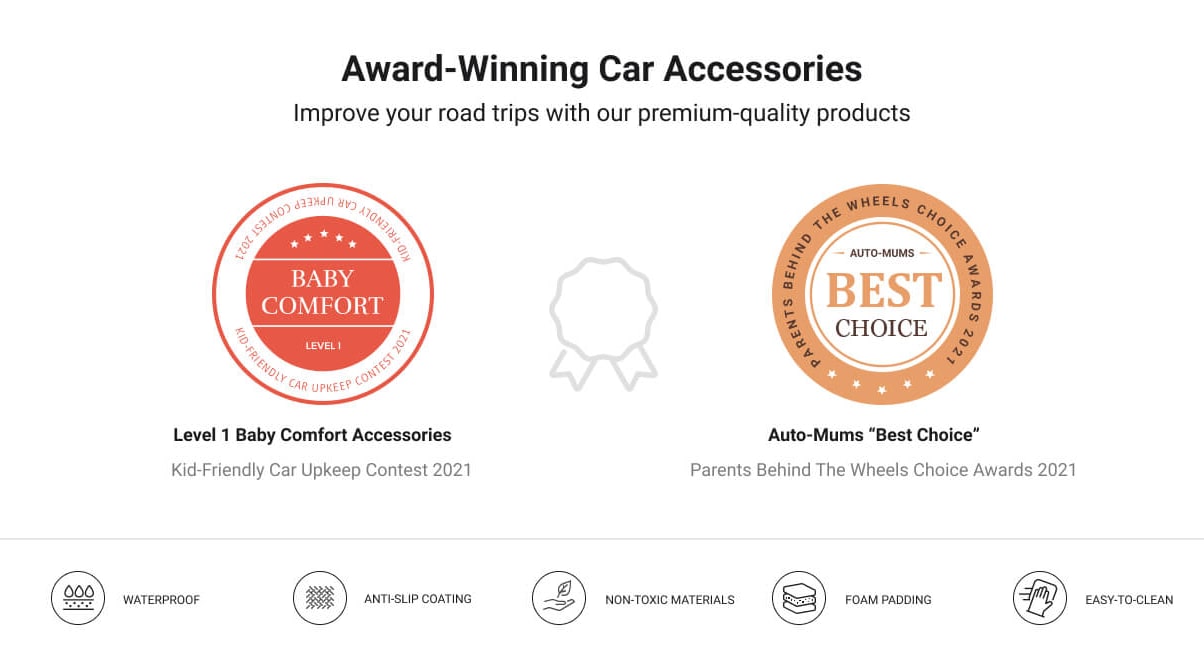 FAQs
How do I clean this seat back organizer?

Wipe it with a damp cloth or hand wash with warm water and mild detergent.
What sizes of bottles and glasses can I store in the side pockets?

These pockets hold bottles and glasses up to 1 liter.
Does this car organizer affect the size of the legroom?

No, it doesn't – even if you fill up all the pockets.
Do I have to fasten all three attachment straps to secure this organizer?

No, you can only attach the headrest and backrest straps. If you don't have any place to secure the bottom strap, these two attachments will be enough.
Can I use my tablet while it's in the pocket?

Yes, the TPU pocket is designed to be touch-friendly.