Smart & compact design
Our Magic Box organizer is fully collapsible – you can easily fold it up when not in use to save space. It is suitable for all car models, and you can use it in your front seat, back seat, or even in the trunk. Plus, it fits perfectly between two child seats or two passengers in the back!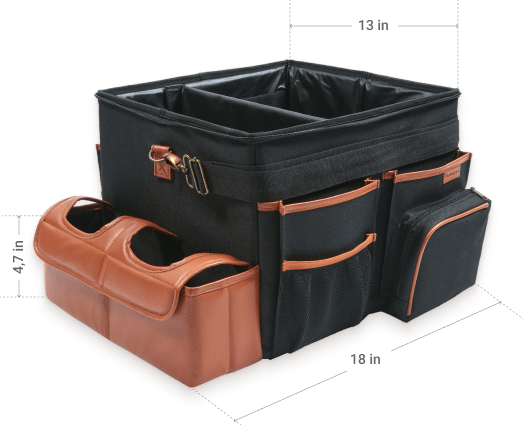 Level up your car storage game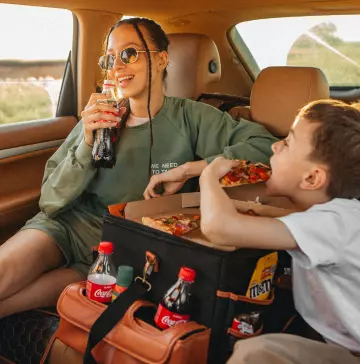 Ultimate storage space
Large compartment with a removable divider, eight side pockets and two front pockets can hold everything you need on the road – from drinks to gadgets. Plus, the lid works as a backseat table!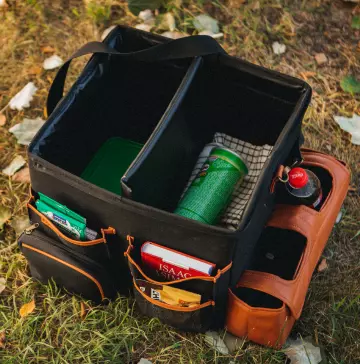 Sturdy and stable design
Crafted from wear-resistant 600D Oxford fabric and eco-leather, this organizer has solid walls and holds its shape perfectly even if fully loaded. The inner lining is completely waterproof to protect against any leaks.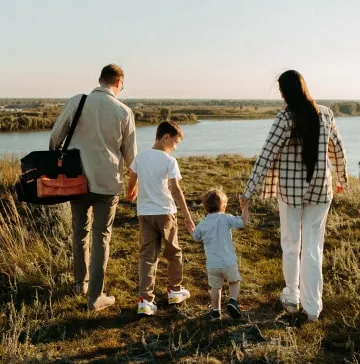 Convenient for on the go
Our portable Magic Box organizer has a wide and durable nylon carrying strap that is easily adjustable and detachable. Perfect for family picnics and outdoor activities, instead of taking a pile of travel bags!

FAQs
Please use a damp cloth, soft brush and mild detergent to remove any stains.
No, it has a non-slip bottom layer that prevents sliding.
Sure! From glasses to plastic cups, these pockets provide a durable hold (best for containers up to 1 liter though).
Yes, but we would recommend using ice packs, as regular ice cubes will sink to the bottom and melt. Despite the organizer being waterproof, this would render your ice useless.
The lid can be fully detached with a zipper. You can remove it or use it separately if needed.
Yes, of course you can – the lid is sturdy enough to work as a portable desk or a play table.