Need a strong vacuum cleaner for your car?
Get the Owleys Car Vacuum Cleaner with strongest suction!
Keep your car neat & tidy
Easily remove crumbs, dirt, dust, sand, and pet hair from your car seats, floor, dashboard, air vents, and trunk.
Easy to hold, simple to recharge
This strong mini vacuum charges via USB and has a convenient cordless design, for easy on-the-go car cleanup.
The battery won't run out
With three built-in 2200mAh batteries, this high suction car vacuum works up to 40 minutes on a full charge.
The extra nozzles – hose nozzle and brush nozzle – allows to clean all hard-to-reach places in your car interior.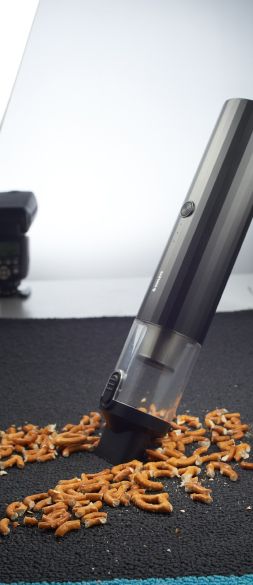 What makes Owleys better?
|   | | Average Vacuum Cleaner |
| --- | --- | --- |
| Powerful suction |   |   |
| Long battery life |   |   |
| Versatile attachments |   |   |
| Easy-to-clean and maintain |   |   |
| Durable construction |   |   |
| Advanced filtration system |   |   |
| Quiet operation |   |   |
| Compact and portable design |   |   |
Cute & compact design
This car vacuum cleaner won't take up much space in your car – it can easily fit in a glove box or a seatback pocket. Its wireless design is also convenient to use and allows you to clean every corner of your vehicle. Plus, it's minimalistic to blend with any car interior!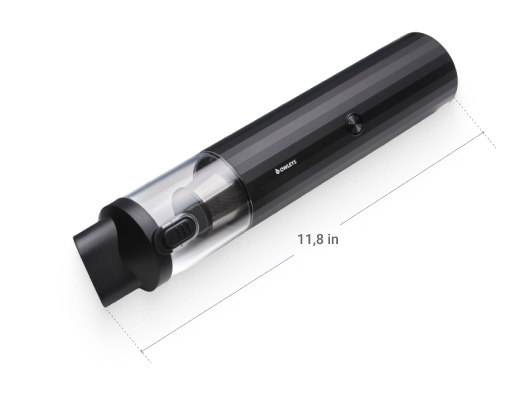 Car cleaning has never been easier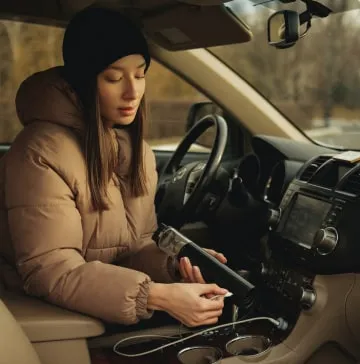 Double filtration, double performance
The washable filter of this car vacuum includes a HEPA filter that easily deals with micro-irritants, and a steel filter that collects even the smallest dust particles.
One-click dust removal
High time to empty the dust cup of your Owleys car vacuum? One click of a button is enough to get rid of dust, dirt and litter that has accumulated inside!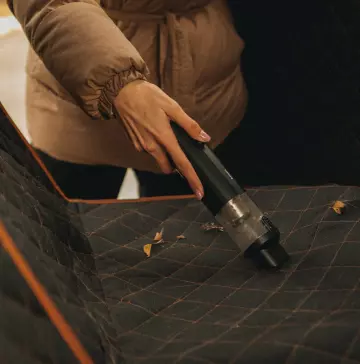 Small, yet powerful
This vacuum cleaner has two suction modes from 6000 Pa to 16000 Pa. Meanwhile, home robot vacuums have an average power of only 3000 Pa!
Watch the video to find out more
FAQs
No, of course not. Just because it's called a car vacuum doesn't mean it's only for your vehicle. You can take it home and use it to clean up your sofa, cat litter area, or your work table. But please note it's not designed for heavy-duty cleaning like house- or office-wide carpeting and flooring!
No, it isn't! Please do not use this vacuum cleaner to suck up water and other liquids, flammable substances, and uncooled ash.
Please read the Q&A section of the manual carefully. If your problem is still not resolved, feel free to reach out in the Contact Us section.
You just have to remove it and wash it under running water. Let dry before replacing it back in the vacuum.
This car vacuum cleaner is charged from the USB port, so you can charge it through your car's cigarette lighter using a USB port adapter. You can also charge it from your computer or laptop.