Go beyond the 'ol paper bag
Upgrade for your lunch look
Discover greater wear, durability (and style, yes) for your lunch or your on-the-go meal with our Daneberry Rowan Lunch Bag.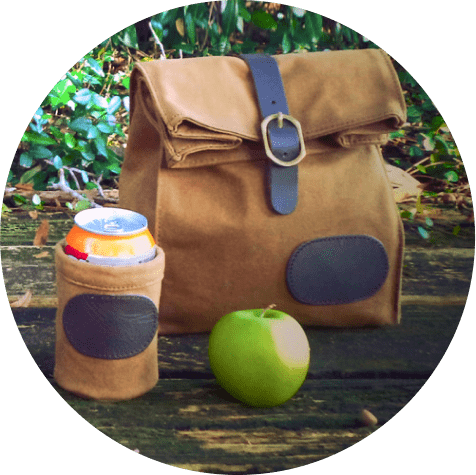 Premium design
For long-lasting performance
Built rugged
Our bag is crafted from water-repelling cotton and features tanned leather details. Take food on the go from lakes to mountains to the beach all without worry. Plastic bags?…forget about 'em.
Old-school design
Our Rowan Lunch Bag is inspired by the antique book bag; with a fold-over closure tab and antique brass hardware, you can bring a classic look with you to work or the great outdoors.
Insulated for ideal temperatures
Our bag contains insulated lining to help keep things warm or cool for ready-to-eat greatness.
Sized for ease
The Daneberry Rowan Lunch Bag measures 8" x 5" x 13" (L x W x H) for a sizeable carry-along for day trips and road trips alike.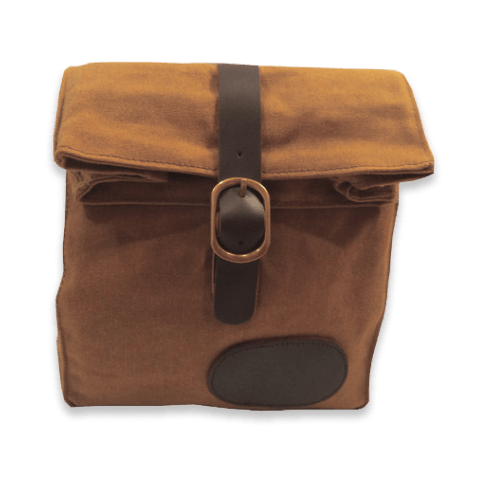 Stand-up help
Unlike floppy plastic or paper bags, our cotton-canvas bag features a flat bottom for fuss-free placement.
A touch of old-world style
Upgrade anyone from cheap bags to this unisex, stylish lunch bag.
Exceptional stitching + craftsmanship
For everything from weekend adventures to everyday grab-and-go, experience build and wear from Daneberry you can count on with travel bags, ID tags, and lunch bags, all made with love out of sunny Orlando, Florida.