When old school meets modernity
This watch is a perfect find for you if you're into classic, but you don't want to be stuck up with it. Classic frame – modern technologies, this watch is exactly it.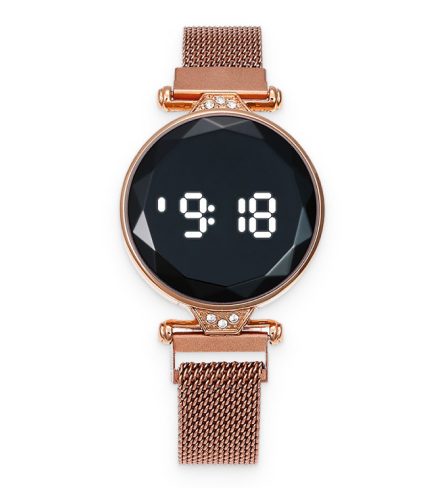 Versatile timepiece
Moving forward, keeping the traditions
Sophisticated design
A black, textured screen elegantly complements the rose gold fittings. A couple of shiny crystals add a touch of glamour to the overall look.
Trusty and durable material
Made from zinc alloy, this watch is extremely durable and resistant to corrosions. It won't get damaged easily and will last you for a long time.
3 bar water resistance
The watch's 3 bar water resistance means that it can withstand daily use (minor moisture, splashes). Just don't wear it when swimming or showering!
Product specifications
Strap length: 0.86'' Dial diameter: 0.59''
Case thickness: 0.39''
Battery life: 8-10 months (rechargeable)
Anyone can find the comfiest adjustment!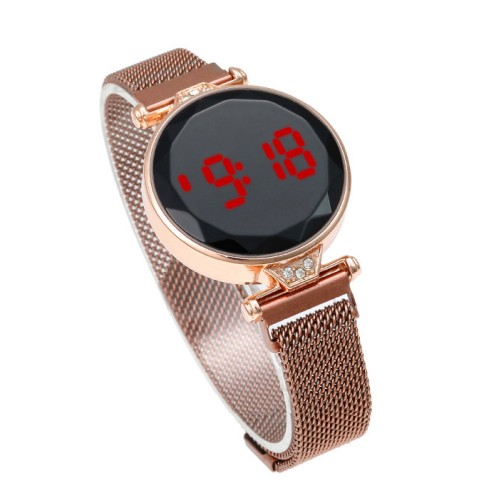 Improved classics
Don't ever be torn between classic and modern watches. With this one, you can enjoy the best of both worlds. A stylish, technological, simple, and durable watch will be an accessory you won't ever want to take off.