Versatile & classic
Want to add elegance and charm to your regular looks? Then this Emerald Charm Bracelet will become a wonderful addition to your jewelry collection! It is a graceful and unique accessory, perfect for any occasion.
A stylish accessory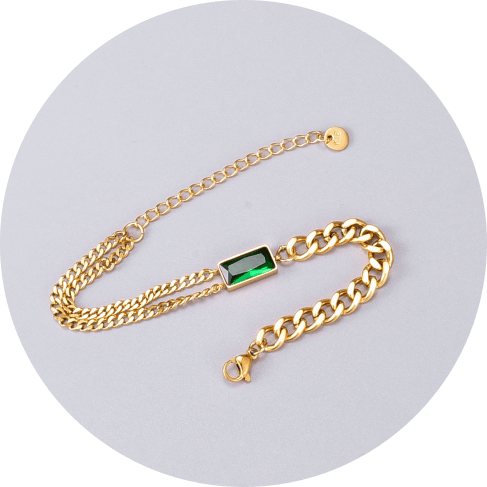 General characteristics
Material: stainless steel. Type of chain: curb. Weight: 1.2 oz.
Care tips
Keep it in a cool, dry place. If needed, wash the bracelet in soapy water and dry with a soft cloth.
A meaningful gift
Whether it is an anniversary, Valentine's day, birthday, or any other occasion, the Emerald Charm Bracelet will serve as an incredible gift! Emerald color represents hope and spiritual growth, and is believed to bring good fortune and wealth to your life. Thus, by giving this bracelet to your significant other, you will make them feel loved and cherished.