Eyes are the first thing people look at
According to social polls, most people look at the eyes first when interacting with a new person. This is understandable: eyes can show emotions, feelings, even if a person is trying very hard to hide them. Eyes are the windows to the soul, we all have heard this saying. We take care of our eyes' look, all these patches, masks, creams…but it's not all. Let's not forget the curlers and the trimmers that give us the finishing touches.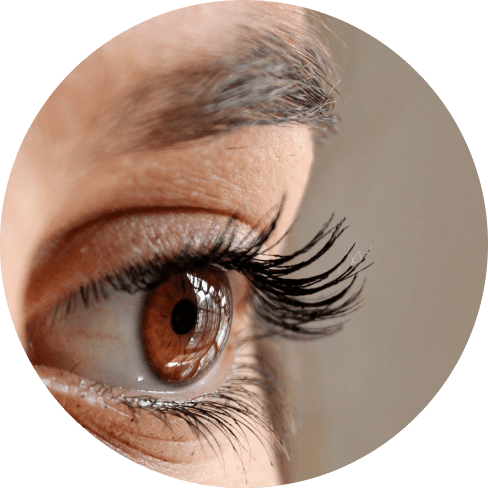 A thorough approach to beauty
With small and easy devices that'll change your everyday routine
Convenient curler
Silicone pads that it comes with are safe for your lashes and won't cause you any pain. The handle doesn't slip and stays firmly in the hand, which is a must.
Simple eyebrow trimmer
The foldable trimmer is incredibly easy to use. It has a non-slip handle and a blade with a special texture: it all makes the blade much safer than others.
How to use the curler?
Find the little tablet on the back, gently pull it down until you can control the curler with it. This system drastically minimized the size of the device.
Perfect addition to your makeup bag
The size of the blade is 4.76×0.59 inches, whereas the curler is 2.16×1.49 inches. They're small and tiny, and they can be carried in any bag. Look good everywhere!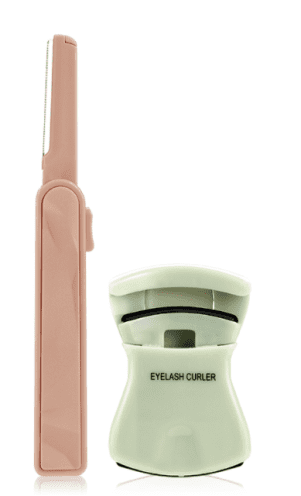 A heavenly match for your face
The look of eyes is not complete without the proper eyebrow care. Good eye makeup looks unfinished when the brows aren't taken care of. Don't neglect your eyebrows or eyelashes, and vice versa! This set of a blade and a curler can make your face look beautiful at all times. A thorough approach to beauty is a key to a flawless image.