A luxurious unisex pendant
No matter who you are, the sparkling of this pendant won't leave you indifferent
Jewelry with locks have been around for quite a long time! The Georgians and Victorians would use it to "lock" the feelings between two lovers, protecting them that way. But the beauty of symbols is in the diversity of their meanings, and different people give them different significance. It doesn't matter if you're into deep meanings of symbols, or you just like the aesthetic aspect of it all – this pendant is an amazing piece of accessory for any person!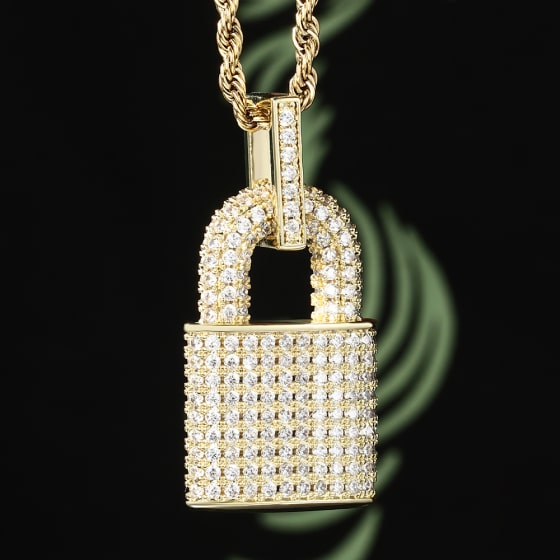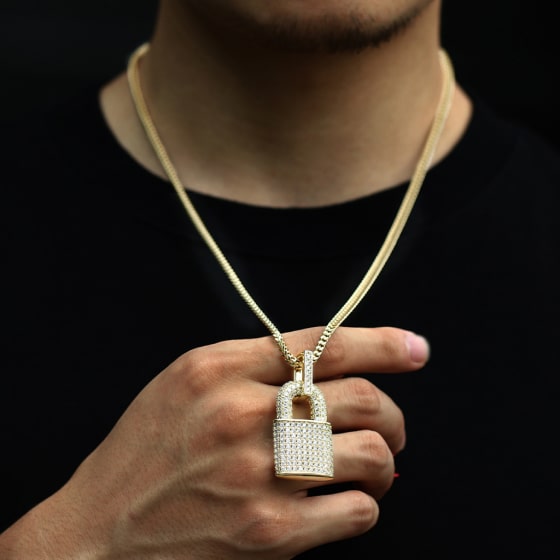 Lock the style in!
A chic pendant for the occasion when you need to SHINE
It's made from great materials
Brass is a very durable material, and the golden tone makes it look so expensive! 5A zirconia stones give it the immaculate shine that we all love.
How to care for it?
The best way is to keep it dry. Don't put it in water, and if it gets dirty – wear gloves and rub it with a bit of alcohol.
It has the perfect dimensions
With 1.37×1.18 inches in size, the pendant is just perfect for any look. It doesn't drive all the attention to itself, but rather elevates the whole image.
It looks immaculate
The stones complement the golden foundation beautifully, bringing in a wonderful stylistic match. The pendant sparks mesmerizingly in the light!
Why keep it simple when you can be stunning?
If you want to elevate your look and add a sprinkle of chic to your image, this pendant is just for you. It's impossible to take your eyes off, and you don't really have to. Enjoy!