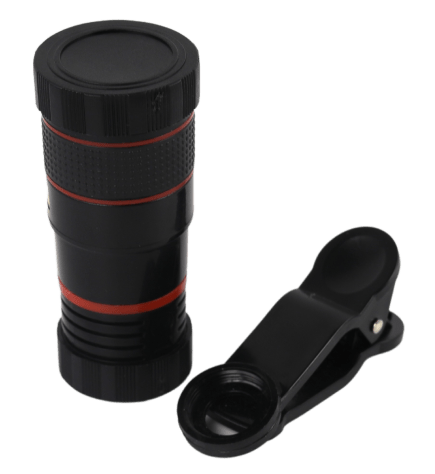 See the world
in incredible detail
How close can you get? Our smartphones double as our cameras these days, but when it's time for an ultra close-up, we're still limited. And usually, the closer we get in with our zoom, the less sharp our resolution becomes. Not anymore. With our HD 8x Mobile Zoom Lens, get crisp, clear image quality up to 8x magnification.
No bulk or extra equipment
Discover the convenience of this smartphone must-have. Our clip-on lens easily clips over the camera lens of any phone for an instant magnification booster. No need for an extra camera — you can capture anything in extraordinary detail from just your phone.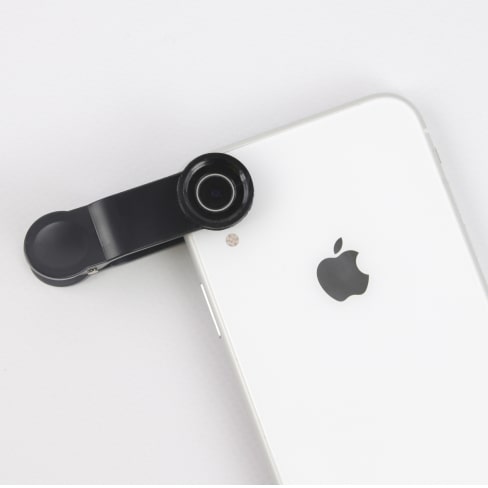 Twist to zoom
All you have to do is twist the telescoping lens to zoom in (or out) for any picture or video you want to take.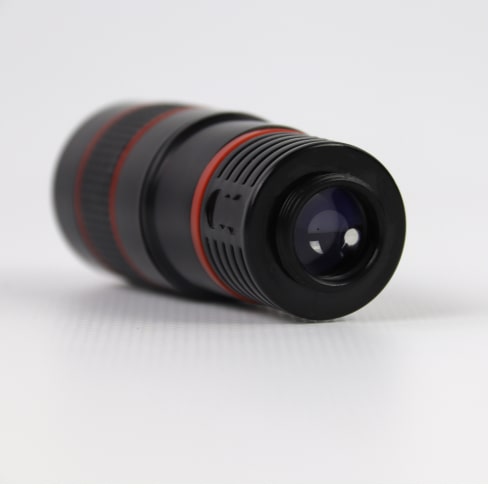 Phone cases + covers
take note
If you have a thick cover for your phone, you may need to remove it in order for this clip-on to fully hold on properly. Some thinner cases may still work with the lens, but keep this in mind to enjoy optimal shooting use.
Shoot anywhere
From the great outdoors to a local concert or football game, our HD 8x Mobile Zoom Lens is great for any event or setting. Indoors or outdoors, gain the power of a superior, greater, clearer picture and video.
Built for high performance
Our lens is made of scratch-resistant glass, premium rubber, and high-grade plastic. Discover a premium-quality build of materials that will last you for years to come, use after use.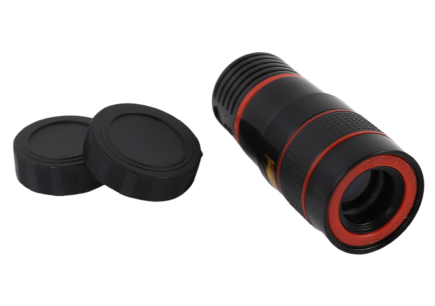 A pocket-sized wonder
Take this clever clip-on with you in your purse, pocket (carefully), or fanny pack. It measures just 2.5 x 1.2 x 1.2 in and weighs just 1.83 oz for a palm-sized accessory you can bring with you everywhere (and anywhere).