Made for sports activities
If you're a sports enthusiast who likes various activities like running, hiking, cycling, and so on, you know how troublesome it can be bringing your essentials with you. Luckily, we've got the perfect waist bag for all your belongings.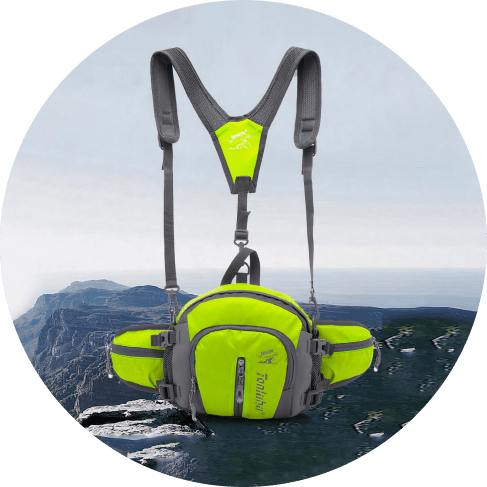 Waist bag specifications
The perfect solution for all your essentials
Bag size
The length of the body belts: 20.5" each. The height of the bag: 8.3". The middle pocket section is 9.8" wide. The side pockets are 4.7" wide.
Bag capacity
This waist bag is the perfect sports partner for a reason. It's incredibly compact yet can hold up to 169 fl. oz. of your belongings.
Bag details
This green colored bag is ultra-lightweight which is unbelievable for a bag of this size and capacity. It is made out of high-quality polyester with breathable anti-sweat features.
Perfect for any sporting activity
Whether you are into cycling, hiking, running, etc., this bag is the perfect partner for your trips. Put anything you need in it and go! Water bottles, home keys, car keys, cash or any other essential items!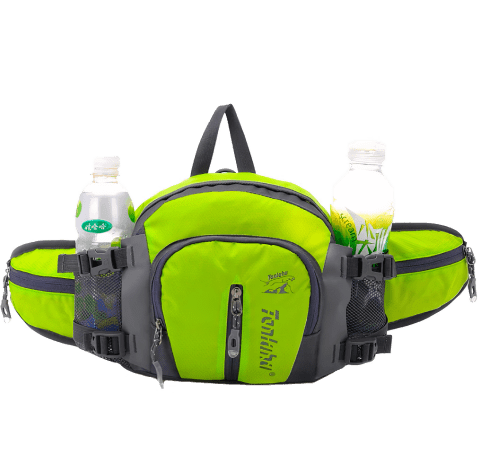 It's incredibly comfortable and convenient
You've never experienced this level of convenience before! Don't allow the quantity of your stuff to hold you back from all your favorite activities. Bring along everything you need or don't need right now and enjoy your trips to the fullest.