A LED face shield mask
Do the old-school skin care methods no longer work? Do you want something more modern, simple, and effective? LED light therapy has been around for quite a while, but not so long ago it has become accessible not only in the doctor's office but at your house. It's an amazing compliment to your everyday skincare routine.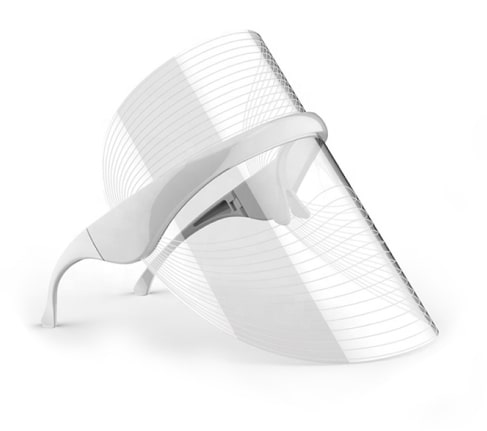 A simple, yet powerful face shield
Get rid of and prevent many skin issues. Where has it been?!
3 light modes for different purposes
Red light mode helps rejuvenate skin, shrink pores, smoothen and soothe the skin. Blue light mode helps treat acne and increase elasticity. Yellow light helps lighten the spots & restore the balance of sensitive skin.
How do I use it properly?
It's easier than ever! Clean your face like you normally do, put a mask on your face, and put on the LED shield. Turn the desired mode on, and wait 15 minutes. That's it! Do it once a day, and your skin will be happy.
Avant-garde technology for your beauty
The LED therapy is approved by the FDA. LED emits a specific wavelength of red and blue light, penetrates the skin, reaches deeper layers, stimulates the capillary flow, increases cell generation, and collagen generation.
Usability is easy as it can be
One charge will be enough for 2-3 uses (because 1 use is 15 minutes long). It's so simple to operate! A long push on the button on the side turns the device on/off, and short pushes change the colors respectively.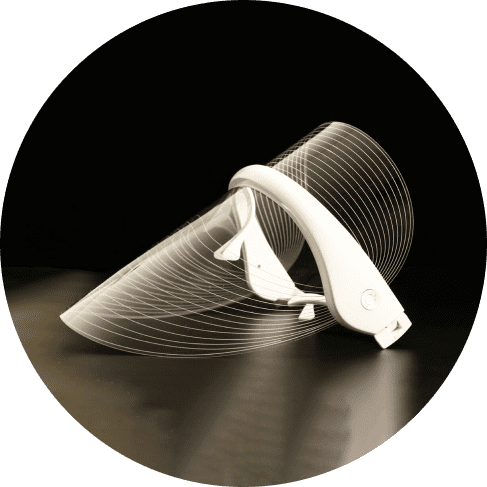 No more expensive and long salon visits
A face shield is an amazing gadget for those who care about their face. Now you can easily maintain the health, youth, and glow of your skin. The shield is totally safe and works in a very gentle, non-aggressive way. Enjoy the medical-grade results wherever you want and whenever you want. Don't miss it!