A device you always needed
iPhone is a great device, no disagreements here. But come on, Apple, what is up with your batteries? Every iPhone user would agree that their battery life is not long, to say the least. We need to carry all those cords and turn our blind eye to how uncomfortable it is to use the phone when it's charging. Not with this charger! This guy will make you wonder how you could live without it.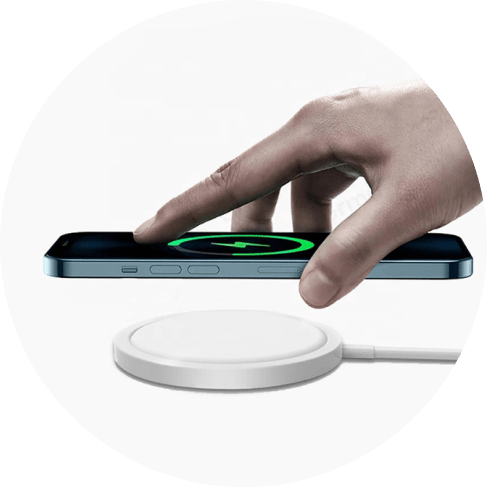 Usability and ease of use
You won't want to use any other charger when you have this one
0.39'' thick and 3.14'' in diameter make it perfect for carrying with you anywhere. A neutral color will fit any desk or interior and satisfy your eyes as well!
Power: 5W/7.5W/10W/15W
input voltage: 9V/2A
Output voltage: 12V/1.25A
Output port: USB-C
Thought-through safety features
Don't worry about safety! The charger has magnetic field protection, overcharging protection, power protection, short circuit protection, under-voltage protection, overvoltage protection, short circuit protection, overcurrent protection, and overheating protection, too.
Wireless chargers are useful for sure, but this one is on another level! Because it's magnetic, you can use the phone when it's charging. The magnet positions perfectly on the phone by itself. No need to take your case off, it works perfectly no matter if you have a case on or not.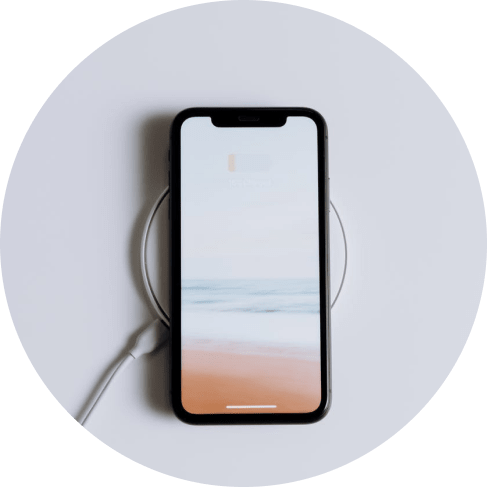 Charging has never been any simpler
Compatible with iPhones supporting Qi standard (iPhone X, XS (Max), XR, 11, and 12 models), this gadget is an ultimate helper. Easy to use and reliable, it won't let you down. The ultra-thin body is barely noticeable. Therefore, the user experience will be even more pleasant. Enjoy your favorite device, and don't get distracted by anything else!