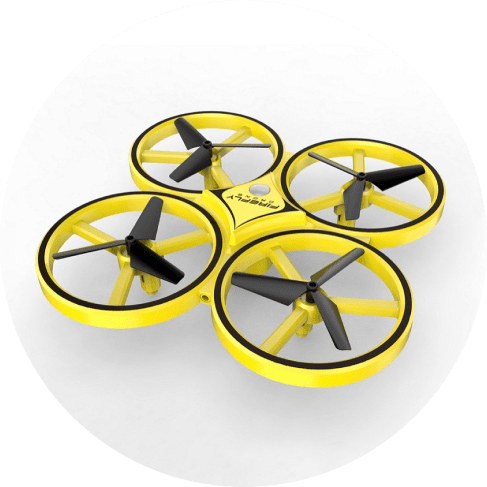 Take exploration sky high
Fear nothing and see beyond the horizon
Elevate your outdoor fun and filmmaker vision with this Mini Yellow Firefly Drone that delivers flexible functionality and control. Powered by a built-in 3.7V 500mAh battery, this little flier is rechargeable by USB (included) for fun and exploration on-demand when you need it.
Enjoy multi-function control
Captivate the skies
From gestures to wrist commands
Make your flying beauty soar with the included strap-on command wristlet that runs on linked radio control to the drone.
Designed for stable flying + footage
Our drone features four blades that operate with a built-in barometer and six-axis gyroscope chip for the ultimate balance and smoothness while in air.
From backyard to park and beach
Take your sky-conquering drone anywhere. Be airborne in seconds and impress friends, family, and strangers for hours of fun.
Your own aircraft are here
Measures 6.7" x 6.7" x 1.5" (L x W x H) for a sizable wonder that can fly and turn heads, wherever you go.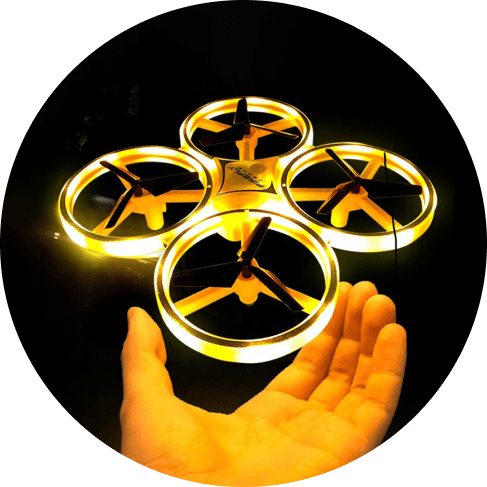 See it in the daytime
Thanks to its head-turning yellow color, you can see this drone wherever it flies in the sky.
See it in the nighttime
Built-in LED lights on all rings illuminate when it's dark, providing a high-flying show of wonder.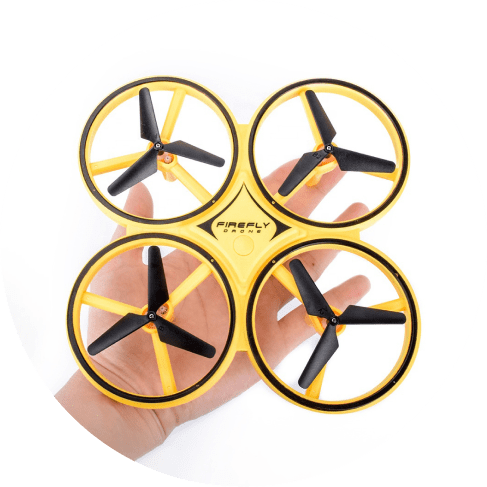 The gift of wonder for those who dream
Make visions of an aspiring filmmaker come to life or ignite curiosity of the skies and lands far away with the high-flying, multi-gesture ability, and footage-recording power of this Mini Yellow Firefly Drone.