A small and bougie accessory
For those who LOVE money and are not ashamed to acknowledge that
With this pendant, you can show how much you adore money and irony! It's tiny, gleaming, and super adorable. It doesn't appear to be very serious or constrained. The accessory is an ironic expression of gratitude for the materialistic part of our lives.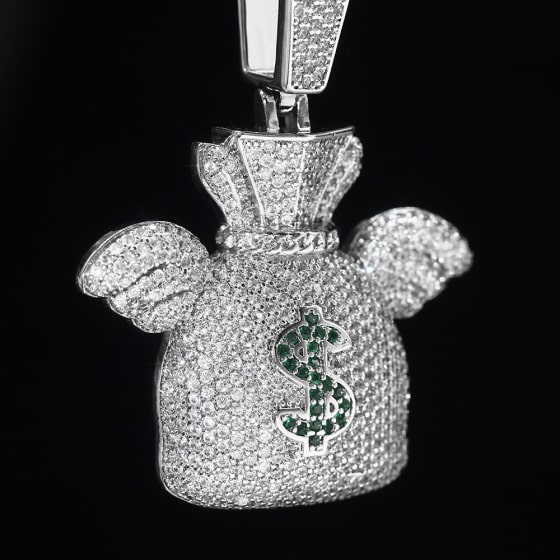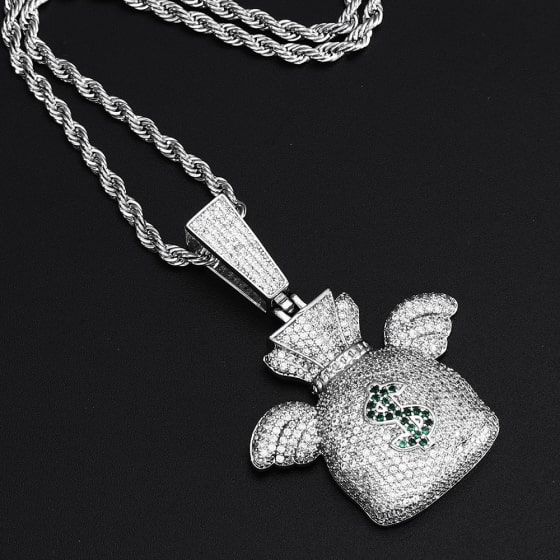 'Cause we're living in a material world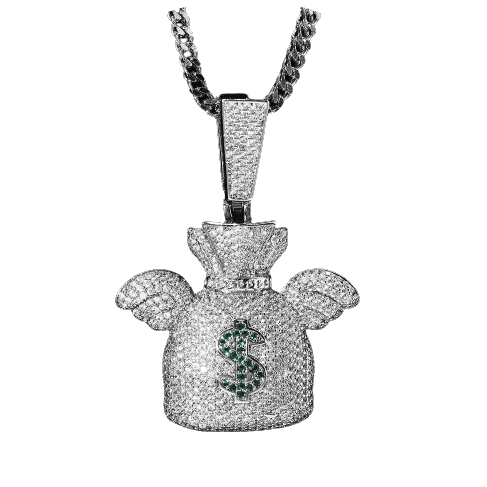 It has the perfect size
The size of the pendant is about 1.37×1.18 inches, that's why it's a perfect addition to any look. It doesn't get all the attention, but still gives a stylish kick!
What's the best approach to take care of it?
It is made of silver-toned brass and features 5A zirconia stones. When it gets dirty, it's best to keep it dry and clean it with alcohol.
Go get that bag!
This pendant is an amazing gift for anyone. Why take everything seriously? Let's have some fun and play with the message and the look of the jewelry! This pendant looks fun and cool no matter who wears it, and even though the design is ironic, the approach to the production of it is not. The quality of it will bring a lot of long lasting joy to anyone who wears it.