Sheer chic and elegance
Do you want to enjoy a luxuriously looking accessory, but none of the offers on the market are for you? Are they too flashy? If any of those questions are true for you, then you found the right page.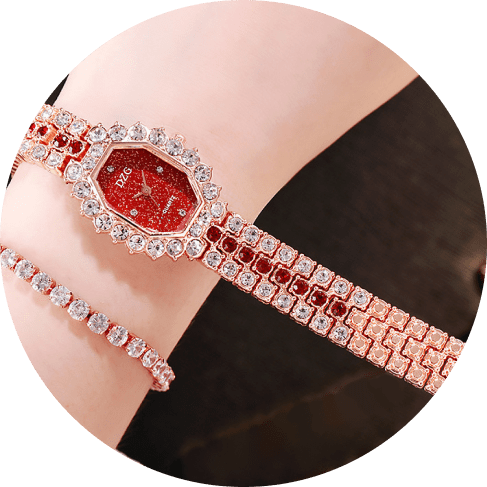 Intelligent style
Eye-catching and sophisticated
Mesmerizing look
This watch is immaculate. Looking at it is like looking at the sky: shiny and hypnotizing. Yet, the size of it perfectly compensates for its bright look.
Made from the durable material
Zinc alloy that is used in the production of the watch is a great material. It is corrosion-resistant and durable. Your joy will last long!
Responsible production
CE and RoHS certificates show that our goods are 100% safe for consumers. We used no harmful chemicals or substances in the production process.
Product specifications
Strap length: 9.05'' Dial diameter: 1.06''
Strap width: 0.74'' Case thickness: 0.31''
Water resistance: NO
Finding the comfiest adjustment isn't a problem!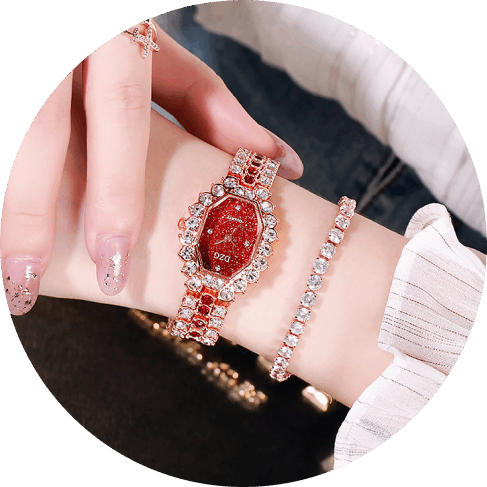 Enjoy the calmness
You won't get bored of this watch fast, which we can't say about ordinary watches. It's made to grab attention and shine, of course, but it won't scream of itself and its owner. But beauty is not for everyone – you have to wear it or be close to it to grasp it.