Soothing, do-it-all relief
Just reach for our balm
Handle coarse, itchy hair and irritated skin with the Samson's Beard Balm. Formulated with beeswax, cocoa butter, and shea butter, get nature-based moisture for scratchy and pokey beard hair. Tame unruly hairs while keeping skin supple and soft.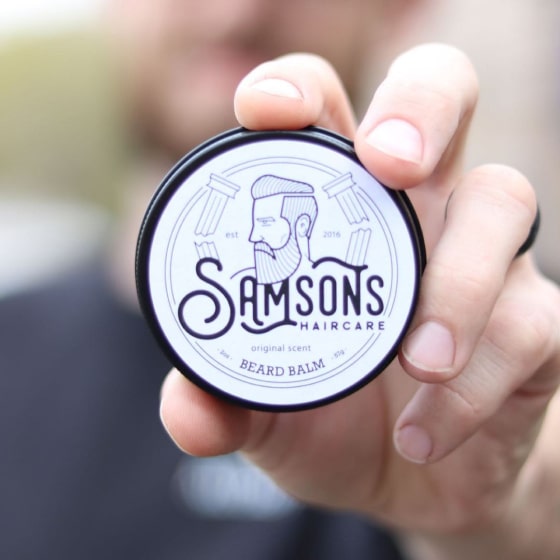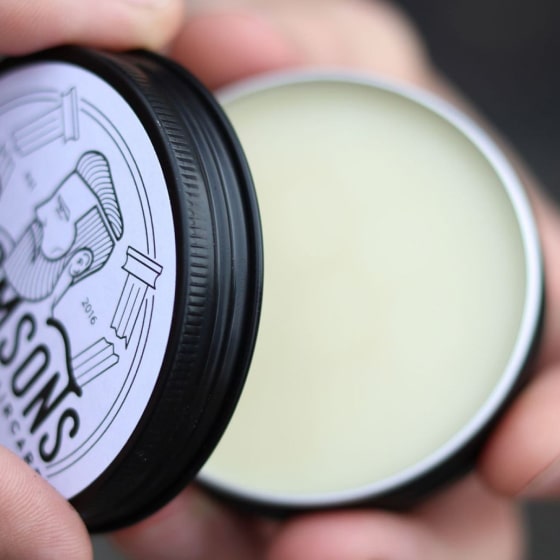 Treat yourself well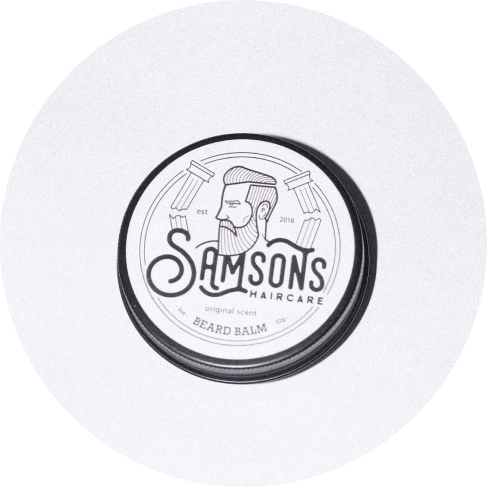 All the good stuff
Our beard balm also features great emollients such as coconut oil, vitamin E, and jojoba oil for deep care and conditioning of hair and skin.
On hand, all the time
Take Samson's Beard Balm on the go, from office to on the road or on vacation for a hair-tamer on standby — so you can look and feel your best.
Commitment to quality + performance
The Samson's brand is founded by two guys who love great hair styling and hair care. All products are made local in the company's barbershop and headquarters in Michigan. Everything is priced fairly for high performance at a low price.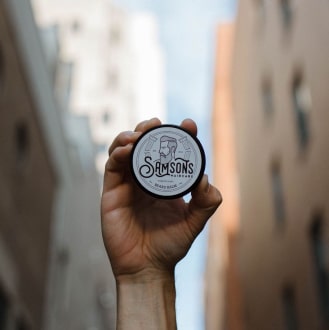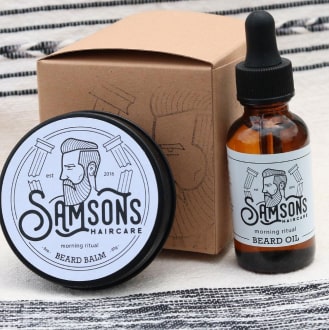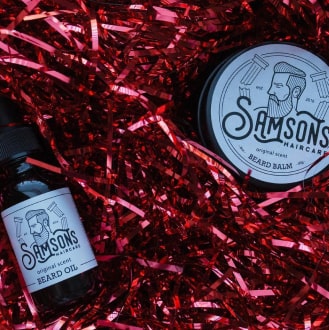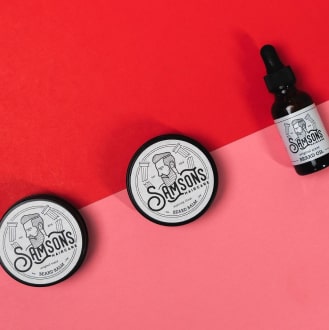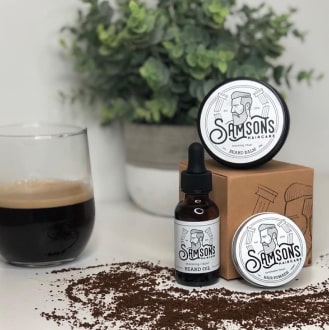 About Samson's Haircare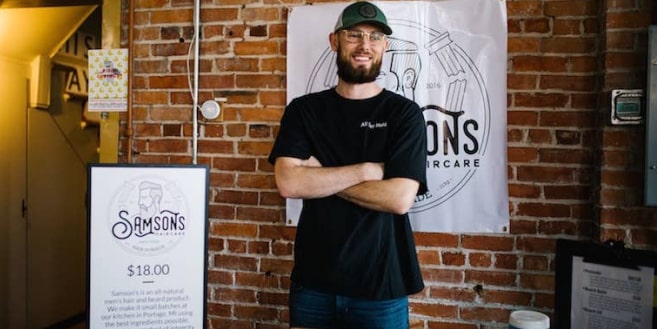 ALL DAY HOLD defines Samson's integrity and spirit. A men's grooming company founded in 2016 by a few friends trying their hand at apothecary. Many late nights around the customized rice cooker led to unique creations we couldn't put down. Over the last 4 years, Samson's has yet to stray from the same quality ingredients and outstanding performance. While many brands make "their version" of something else, Samson's is always innovating to bring something truly unique to the market.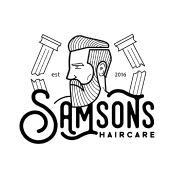 Designed In
Kalamazoo, Michigan