Glamour hasn't gone anywhere – it's timeless
Minimalism is a nice idea, but aren't we all a bit tired of tasteless and bland styles? Let's enjoy the bling and FUN accessories again! Life is too short for boring accessories, after all.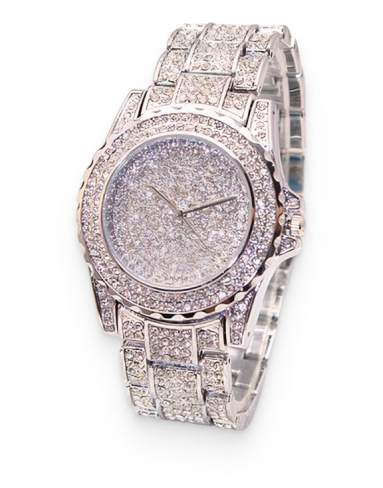 Elegance and comfort
For women who aren't afraid of the attention
Stun your look with this watch
Shiny, outstanding, but subtle and elegant – an accessory that can boost up any look. It goes well with any outfit and makes it look expensive.
Made from durable materials
Don't you worry about the quality! Zinc alloy and shiny stones are trusty, and they resist corrosion like it's a no-brainer. Your enjoyment will last.
Perfect gift for any woman
Whether you want to delight your mom, sister, wife, it's a great choice! Do you want to pamper yourself – sure thing, girl, go for it! You'll love it.
Product specifications
Strap length: 9.44'' Strap width: 0.78''
Dial diameter: 1.18'' Case thickness: 0.39''
Case diameter: 1.49'' Water resistance: NO
Certifications: CE & RoHS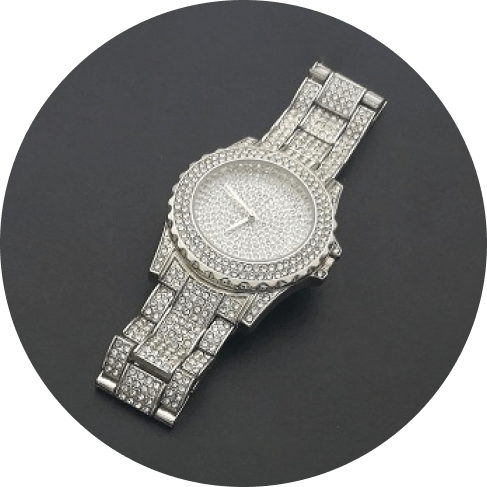 A spectacular piece of accessory
This is a perfect accessory for any woman. With this beautiful watch, you can add a little bit of shine to your looks and everyday life. What could be better than something exciting, vibrant, and gleaming?