Oh, look — a visitor
(But he'll never leave)
Let one of the friends of nature in gardens stay a while — maybe forever. Our Snail Plant Stake brings that shelled creature to any plant of your choice. Crafted from untreated 16-gauge steel, this cute accessory will naturally rust and wear over time for an authentic rustic look.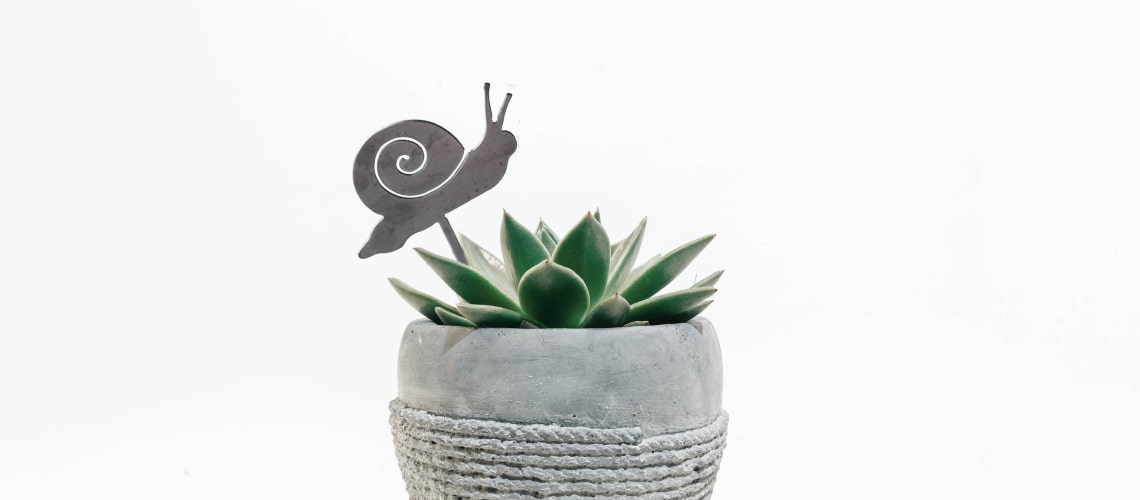 A touch of realness
Personality is key
So make your plants stand out with this sturdy, cute stake that takes your plant from blah to "wow."
Work it indoors or out
Stick this snail plant stake into any desktop vase or outdoor plant for a touch of detail. It measures 9" in height with a width of 4.5".
A great gift
Treat those greenthumbers or nature enthusiasts to a unique decorative piece.
Detailed craftsmanship
Highland Ridge plasma-cuts all its metal pieces for stellar detail and smooth curves and corners.
Industrial, farmhouse decor
Get the best in modern decor inspired by the countryside with Highland Ridge and its collection of beautiful garden and home decor pieces. Everything is made with love and care from Tennessee in the U.S.A. for authentic rustic- and industrial-style pieces to make home a better place.