Classic frame rethought
If you feel like a classical watch is it for you, but you're not into circular ones – check this one out! Old-school design, timeless and versatile, with a square-shaped clock face and the case.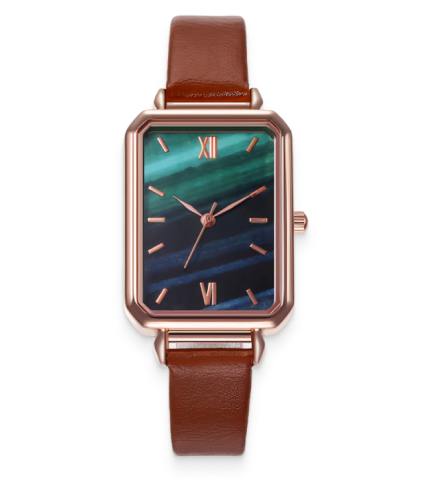 A bit of a tough kick
Add a bit of roughness with the square shape
Astonishing look and image
Brown strap tastefully completes the golden case, creating a beautiful tandem. The dial that looks like Northern Lights glues your gaze.
Thorough safety approach
Being responsible is important. Our products are CE and RoHS certified, signifying that they are safe for customers and the environment.
Made from durable materials
Faux leather doesn't crack easily, resists stains and UV. The zinc alloy case is corrosion-resistant. The pleasure of using it will last!
Product specifications
Strap length: 10.62'' Strap width: 0.70''
Dial diameter: 1.57'' Case thickness: 0.31''
Water resistance: NO
Finding a perfect adjustment isn't a problem!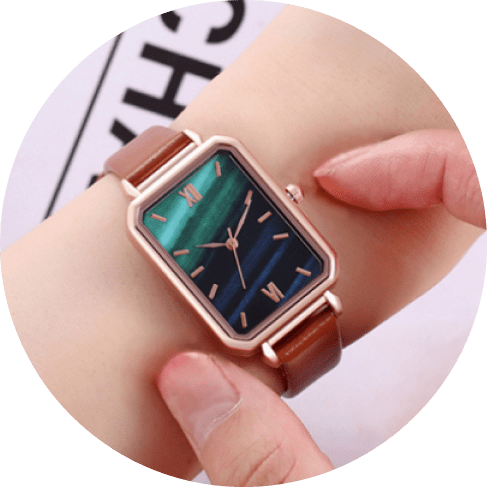 Classic isn't dying, it's being reborn
They say fashion, just like history, repeats itself. But fashion is more about reinvention, and a timeless piece like this one is the proof. Traditional motifs are getting trendy, but the truth is – they're immortal.