Magnificent elegance
A graceful accessory
The charming Turquoise Pendant Necklace will wonderfully complement your daily outfits and become a fantastic addition to your jewelry collection.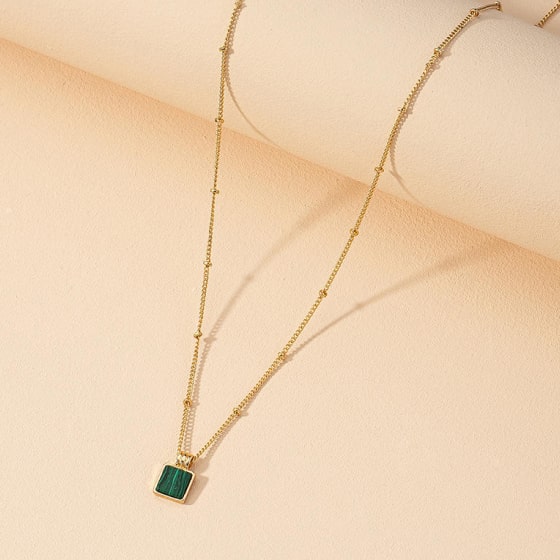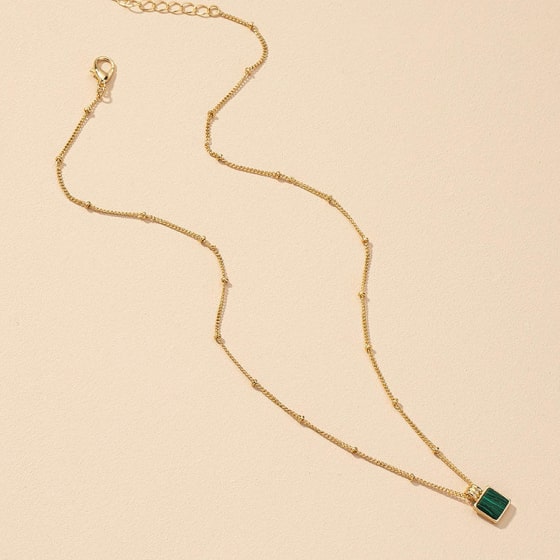 The accessory made to turn heads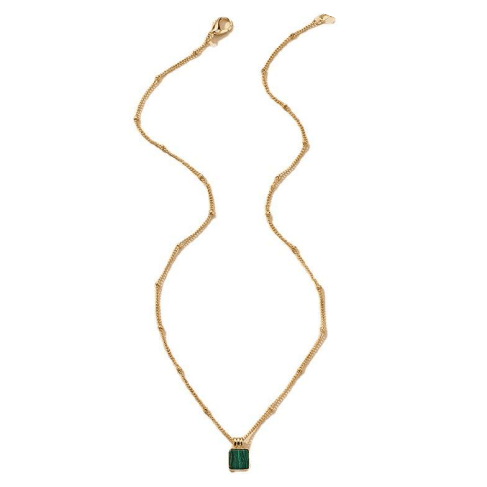 Necklace details
Color: gold-toned. Type of chain: cable. Weight: 0.53 oz. Material: zinc alloy.
Care tips
Store in a dry place in a ziplock bag. Wipe with a soft cloth. To prevent your skin from turning green, coat the necklace with clear nail polish before wearing.
Perfect for any occasion
Designed to follow the natural curves of a lady's neck and collarbone, the Turquoise Pendant Necklace will look lovely with any outfit, casual or classic. It will add some charm to your natural beauty and boost your confidence.