Encourage your child's love for music
A perfect educational toy
Looking for an adorable educational toy that will develop your kid's motor skills and stimulate their brain? This adorable Xylophone is perfect for bringing out your tod's inner music genius! A durable wooden base with colorful keys helps to develop hands-eye coordination and an ear for music. A perfect toy that works as a classical musical instrument for your baby.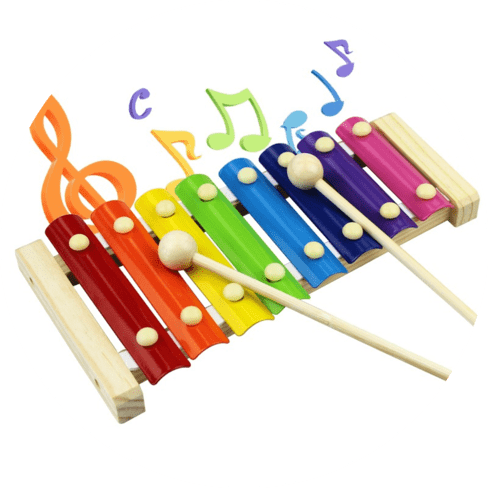 Xylophone toy specifications
100% safe
Made out of wood, this toy contains no toxic ingredients. The wood is polished for splinter-free use.
Made to last
Children can be very active and test our toys' durability often. Our wooden xylophone toy is incredibly sturdy and will still do its job even if it takes a bit of a beating from your tod.
Educational toy
Helps your kids develop motor skills and keeps them busy. Perfect for: 3 years old+
Materials and construction
Material: wood. Size: 9.4 in x 5.1 in x 1.4 in.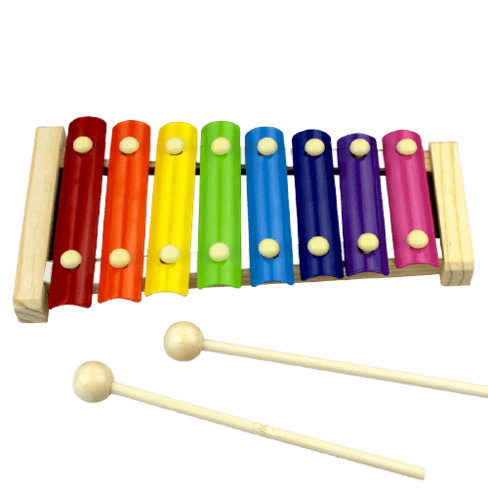 Music to your ears
Kids grow up so fast these days. Get a toy that will bring more treasured memories of your time together! Great for inspiring love for music and creativity since childhood, this toy will quickly become your tod's favorite. Order this toy for your little one or as an amazing birthday present for your grandchildren, nieces or friends' kids. Time for a gift that is actually useful!